Amid all the news about how 
Facebook and Google are devouring the world
, I would like to sound a note of optimism for digital news media. But first, let's acknowledge the bad news.
It is true that the munch munch munch you are hearing is the sound of the Internet giants biting off big slices of the
digital advertising pie
. However, much of that has been at the expense of traditional news media. There is an opportunity for digital-only news media to fill the gap in local coverage.
In the short term, this is not something to celebrate, since the
decline of newspapers
in particular has led to a big loss in watchdog journalism on the local level. The chart below, which has been published widely, shows the rise of Facebook and Google's advertising revenue concurrent with the decline in newspaper ad revenue.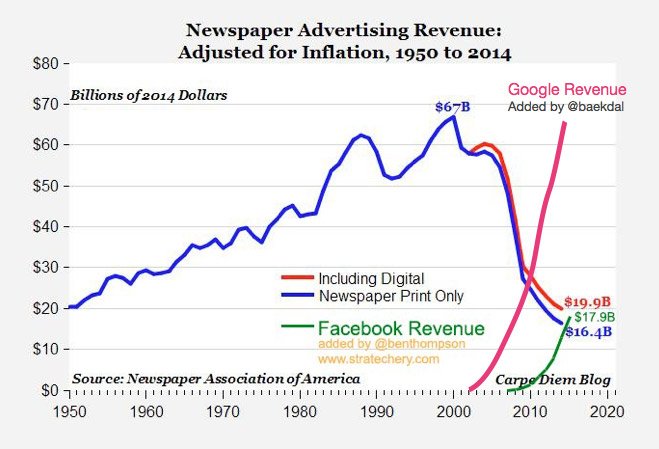 With information from Thomas Baekdal @baekdal and Ben Thompson @benthompson of Stratechery.com.
Read more »
Share this